The Paço de Tavarede was built in the early 16th century by António Fernandes de Quadros, lord of Buarcos and Vila Verde, who established the morgadio of Tavarede and settled here. Several generations of the Quadros family, the nobles of Tavarede, lived in this manor house from the 16th to the 19th century.
It was the 3rd Count of Tavarede, D. João, who, in the first half of the 19th century, ordered the major works on the Palace, giving the building the architecture it still has today, according to the neo–Manueline taste in vogue at the time.
The old manor house of the Quadros noblemen, where fantastic festivities were organized for three centuries, has fallen into disrepair. It was rebuilt in 2006, opting for a touch of modernity, although it has retained the essentials of its romantic and revivalist architecture of the second half of the 19th century. The main façade, to the east, has twin windows with Arabic cut-outs and the arches of the doors. The west façade has a beautiful tower built over an old 16th-century tower.
It is dated August 1, 1541 the Brazão das Armas of the Families of the Quadros and Barretos, passed to António Fernandes de Quadros, Adail de Azamor and Commander of the Order of Christ, and descendant of the said families.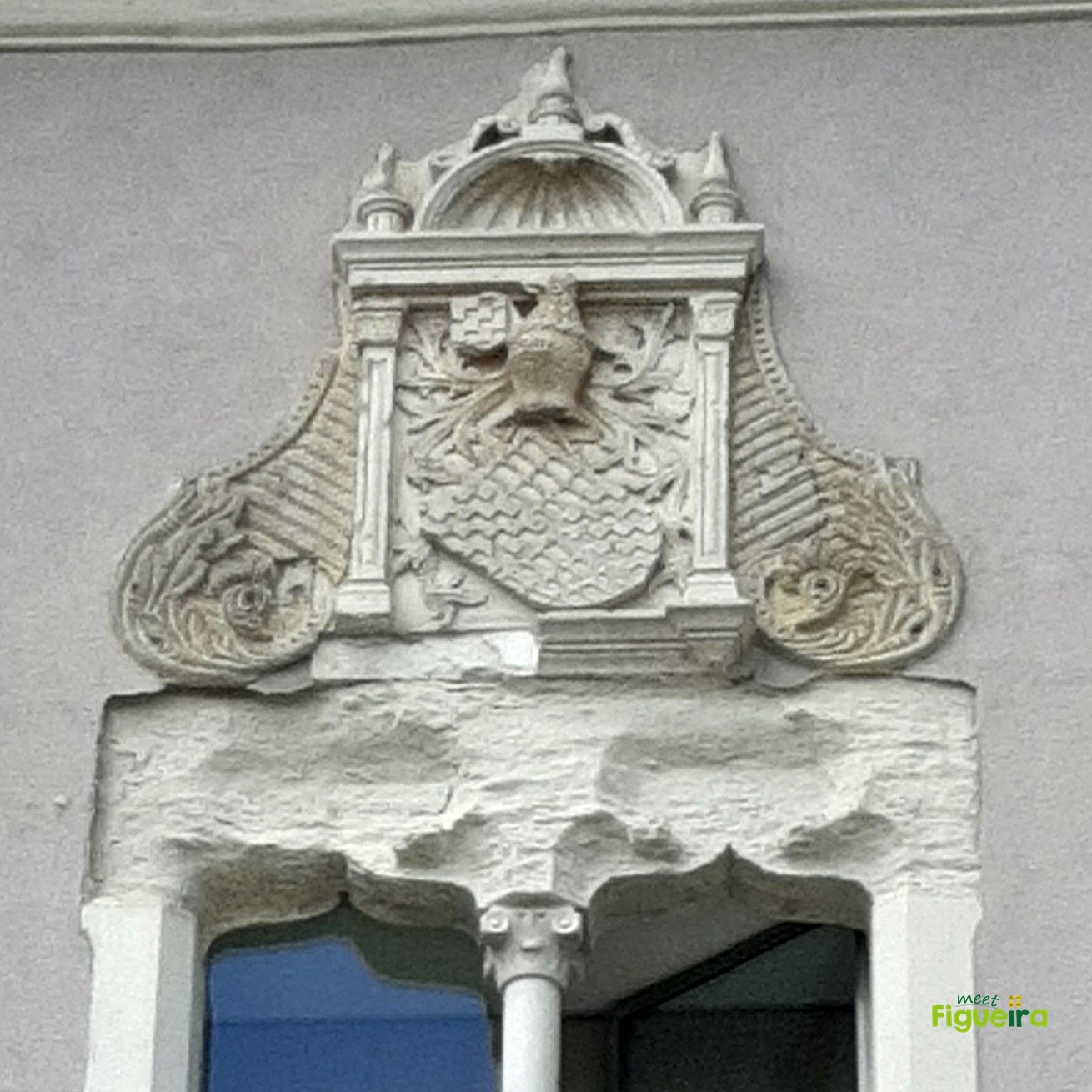 One of the main perks of the lords of Tavarede was that they received a tax from each bread-baking oven, and no one could build them in the Tavarede coutos without their license.
In 1787 a license was granted by deed to "a resident of Figueira to be able to make an Oven to bake bread in his houses with the obligation to pay two Gallinhas as Foro, and in the absence of each one of them two hundred and forty reis for each one at the choice of the Foreiro.", according to "Gazeta da Figueira" of October 23, 1887.
Tavarede lost its importance when, in 1771, King José I moved the town hall from Tavarede to Figueira. From here, the verses:
The perks I've had
A long story speaks.
I've been a lady for so many centuries
To now be a vassal!
Old town as I was,
Of true nobility,
They forget my scrolls
To give honor to Figueira.
Tavarede continued with its noblemen, but without the power of yesteryear. The Quadros moved to Trancoso in the late 19th century, where they also owned large properties.
Note: The building of Paço de Tavarede was acquired and rehabilitated by the Municipality of Figueira da Foz in the 1980s and now houses services of the Municipality, namely Youth support and the Division of Education and Social Affairs.