Figueira Beach Rugby, one of the biggest European events in the sport, is coming up and promises to stir the whole city. Hundreds of athletes are expected at this tournament, which will take place at Buarcos Beach over the weekend of July 1-2. If in 2022 it was possible to gather 50 teams (and 850 athletes), the 2023 edition breaks all records with 55 teams, 36 men's and 19 women's, meeting in Figueira da Foz.
MeetFigueira is a partner of this epic sporting event, to which we will pay special attention. But follow all the news here: Figueira Beach Rugby | Facebook, or here: European Beach Rugby Festival (@figueirabeachrugby) – Instagram photos and videos.
In the meantime, learn more about the sport:
1. Beach rugby originated in Australia in the 1980s, when rugby players began practicing on the beach to keep fit between tournaments.
2. The first beach rugby competition was held in Newport Beach, California, in 1984, with four teams competing for the title.
3. At first, it was considered a more recreational form of rugby, but before long, the popularity of the sport grew and more formal competitions were created.
4. In 1992, the first edition of the Beach Rugby World Cup was held in San Diego, California, with 14 teams, with the Australian team winning.
5. It is practiced all over the world, with countries such as Brazil, France, Italy, Portugal and Spain hosting regular competitions, but is particularly popular in Italy, the Balkans and eastern Europe, including Russia and Turkey. In fact, the first European championship took place in Moscow in 2017.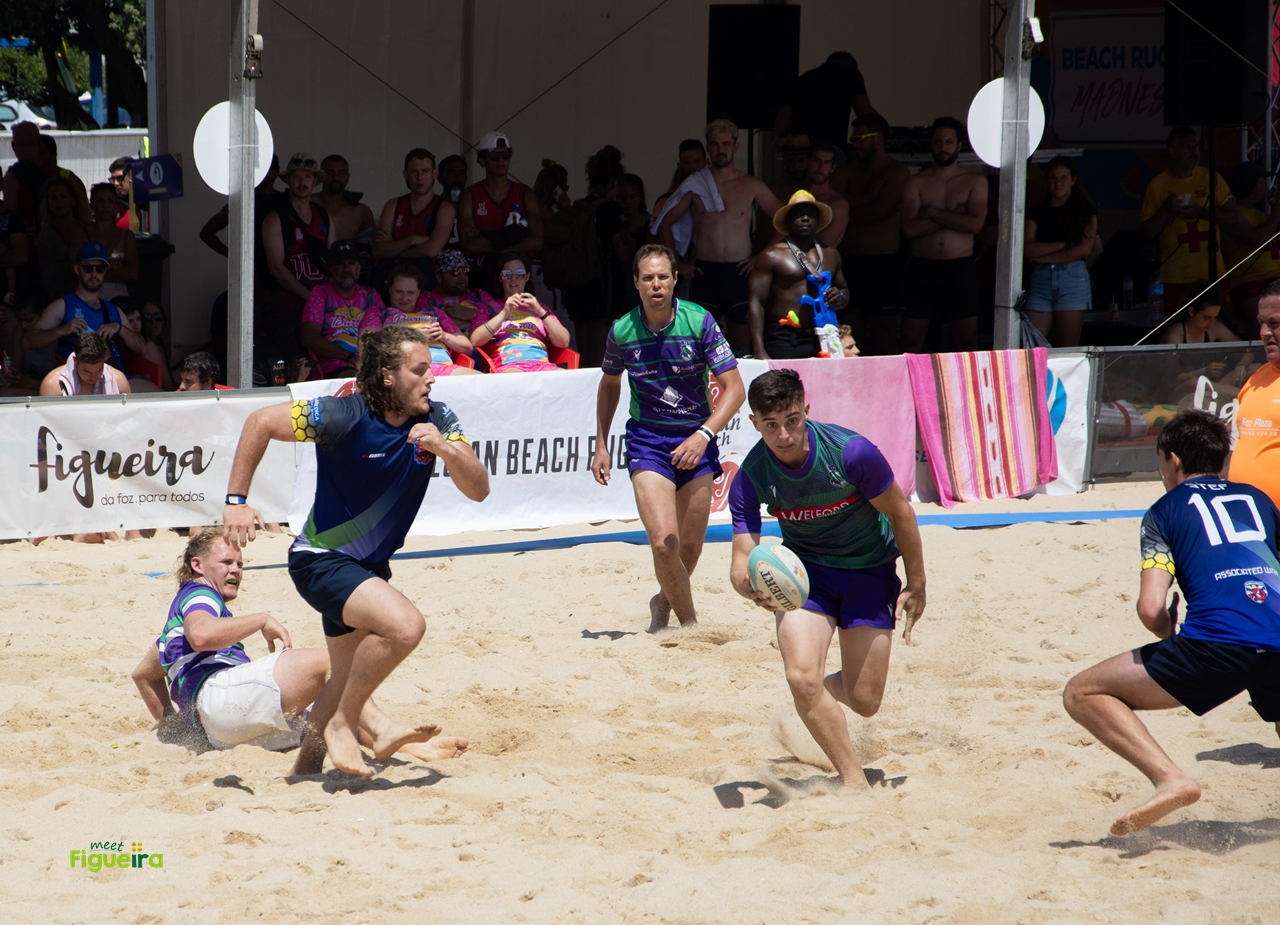 6. It often serves as a development platform for rugby players in developing countries, as it is an accessible and low-cost sport that can be played on natural surfaces such as sand.
7. The International Rugby Board (IRB) officially recognized beach rugby in 2008, creating a set of rules for the sport and organizing international competitions.
8. It is played in three formats: male, female and mixed; and players must be at least 16 years old to compete in international tournaments.
9. In 2012, the city of Rio de Janeiro hosted the World Championships, with teams from all over the world competing in front of thousands of spectators on the famous Copacabana beach.
10. Beach rugby is an exciting form of rugby, which emphasizes agility, dexterity and speed, and has become a popular and appreciated sport globally.
11. In Portugal it is a relatively new sport, but it has been gaining popularity in recent years, since we have an extensive coastline and many beaches suitable for the practice of the sport. The history of the sport in Portugal began around the year 2000, when the first informal tournaments were organized on some of the country's beaches. Since then, the sport has grown significantly, with more teams springing up across the country and competing in organized tournaments. The main national tournaments are Cascais Beach Rugby, Beach Rugby Ericeira, Porto Beach Rugby (which is the oldest) and Figueira Beach Rugby Festival, competitions that are part of the Portugal Beach Rugby Series.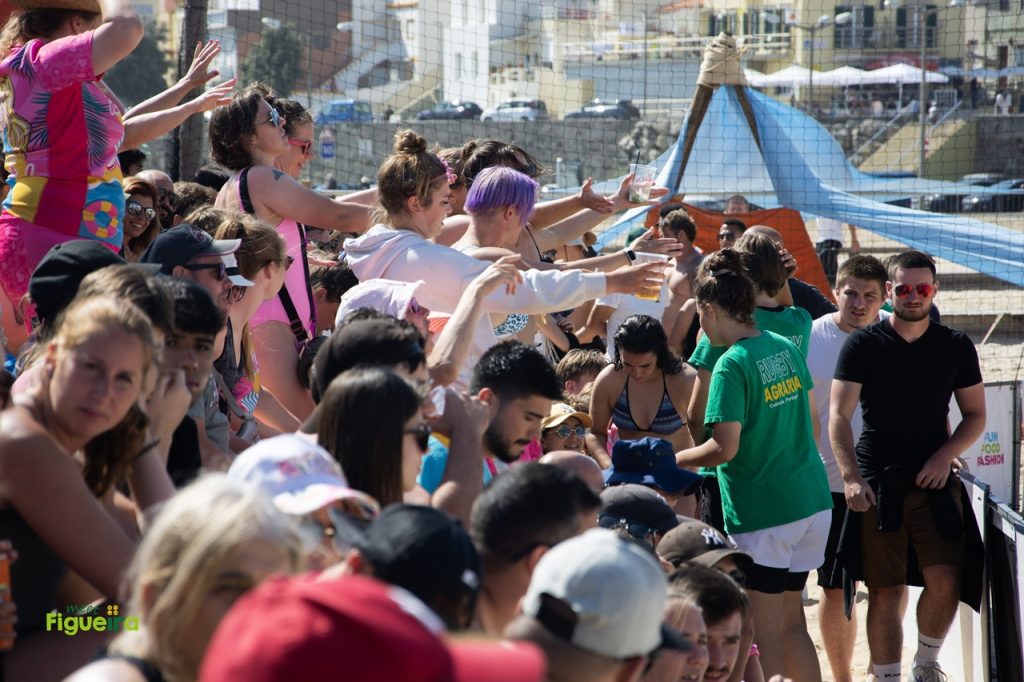 12. The world record for the longest beach rugby match was set in 2017 in Durban, South Africa. 309 players took part and the match lasted 29 hours and 14 minutes, securing a place in the Book of Records. The longest game in history, however, took place on Branksome Dene beach in England in 2022. Local club Sandbaggers entered the Guinness World Records by playing for 34 hours and 6 seconds. This beach rugby marathon was run by 22 club members, while over 140 volunteers provided support.
13. In 2019, the city of Lignano Sabbiadoro in Italy hosted the world's largest beach rugby tournament, with 320 teams and over 3,000 players taking part, an impressive event that demonstrated the global popularity of the sport.
14. Beach rugby also has its own special rules for creative and unique scoring. For example, some tournaments award additional points for tries (touching the ball to the ground beyond the try line) converted from back passes, encouraging more elaborate and spectacular play.
15. The sport is not only practiced on sandy beaches. In some regions where beaches are not easily accessible, artificial sand fields have been built to allow the sport to be practiced in urban areas or in alternative spaces.
(MeetFigueira images from the 2022 edition of the tournament)